Steamed Broccoli with Quick Garlic Aioli
1 large bunch of broccoli, cut into long, slim pieces

For the aioli:
1/4 cup mayonnaise
1 teaspoon minced garlic
1-2 teaspoons lemon juice
1/2 teaspoon dried herbes de Provence (or favorite dried herb)
salt and pepper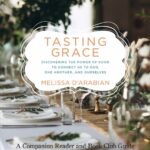 Instructions:
Steam broccoli:  Bring one inch of salted water to a boil in a saucepan over high heat.  Carefully place the broccoli in the pan, and cover the saucepan.  Allow to steam for 3-5 minutes, depending on how tender you want the broccoli.  Remove the broccoli when cooked and set on a plate or platter.
In a small bowl, mix together all the aioli ingredients.
Serve the broccoli with the aioli for dipping.