Speaking
MELISSA NATURALLY CONNECTS WITH
AUDIENCES ON VARIOUS TOPICS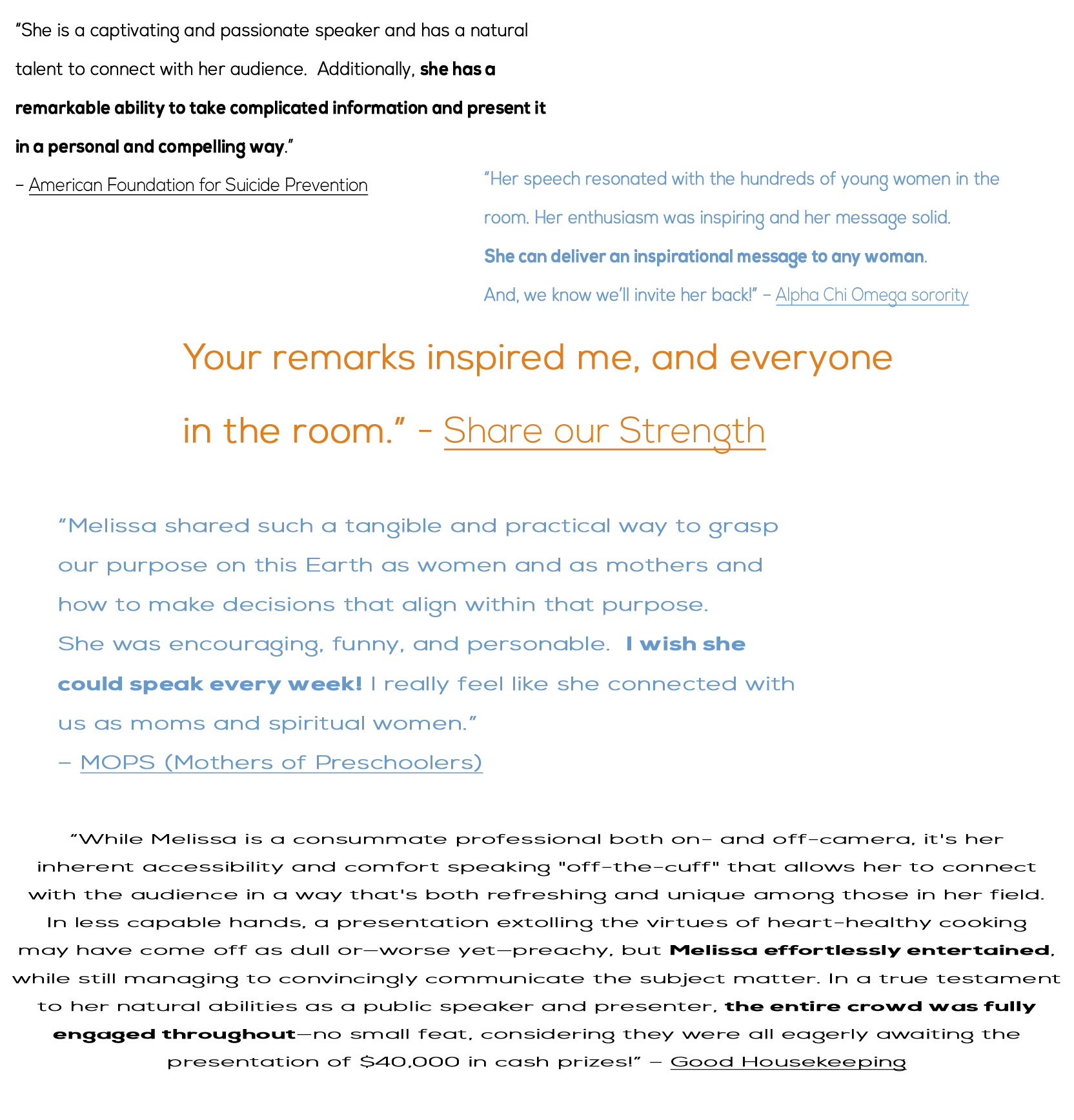 For Melissa's most popular topics, please click

 here
Melissa is available for: Keynote Speeches, Conferences, Theater-Style or Interactive Cooking Demonstrations & Classes, Video Productions, Moderating or Participating in Panel Discussions, Book Signings, Hosting and Judging Food Competitions, Awards Dinners, Gala Receptions, Large and Small Group Speeches and Discussions, Church Talks, Corporate Retreats, Commencement Addresses, Professional Workshops
Melissa speaks English, French and Spanish.
In addition to or as part of a speaking role or appearance, there are opportunities to enhance the experience by including a book signing, book giveaway, cooking demonstration, meet and greet, and beyond. Please inquire to discuss a collaboration that will work best for your event.
For booking inquiries, please contact: Carisa Hays Penguin Random House Speakers Bureau
(212)-782-9277 — chays@penguinrandomhouse.com