Causes I Love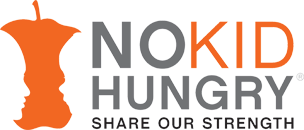 No Kid Hungry / Share Our Strength
What It's All About: No child should grow up hungry in America, but one in five children struggles with hunger. Share Our Strength's No Kid Hungry campaign is ending childhood hunger in America by ensuring all children get the healthy food they need, every day. The No Kid Hungry campaign connects kids in need with nutritious food and teaches their families how to cook healthy, affordable meals. The campaign also engages the public to make ending childhood hunger a national priority.
Why I'm Passionate About It: I know what it feels like to not know where your next meal is coming from. I grew up poor and often didn't have the nutritious food I needed as a child. I was the fortunate recipient of a helping hand – in the name of my elementary school secretary – who recognized I needed help and did something about it. It was that action in conjunction with government-assistance programs that helped my family and me. Now, as I raise four daughters, I want to do my part in helping to ensure no child in America grows up hungry.

American Foundation for Suicide Prevention (AFSP)
What It's All About: The American Foundation for Suicide Prevention (AFSP) is the leading national not-for-profit organization exclusively dedicated to understanding and preventing suicide through research, education and advocacy, and to reaching out to people with mental disorders and those impacted by suicide.
Why I'm Passionate About It: I was 20 years old when my mom died by suicide, and that was an event that shook the very foundation of my life emotionally, financially, logistically and spiritually. I know first-hand how suicide affects a family. I support AFSP in part to honor my mom, but also to fight for the mom who wakes up tomorrow in a vortex of despair, to honor those we have lost and to help those left behind, and to raise the volume on a national conversation needs to happen. Suicide is preventable.