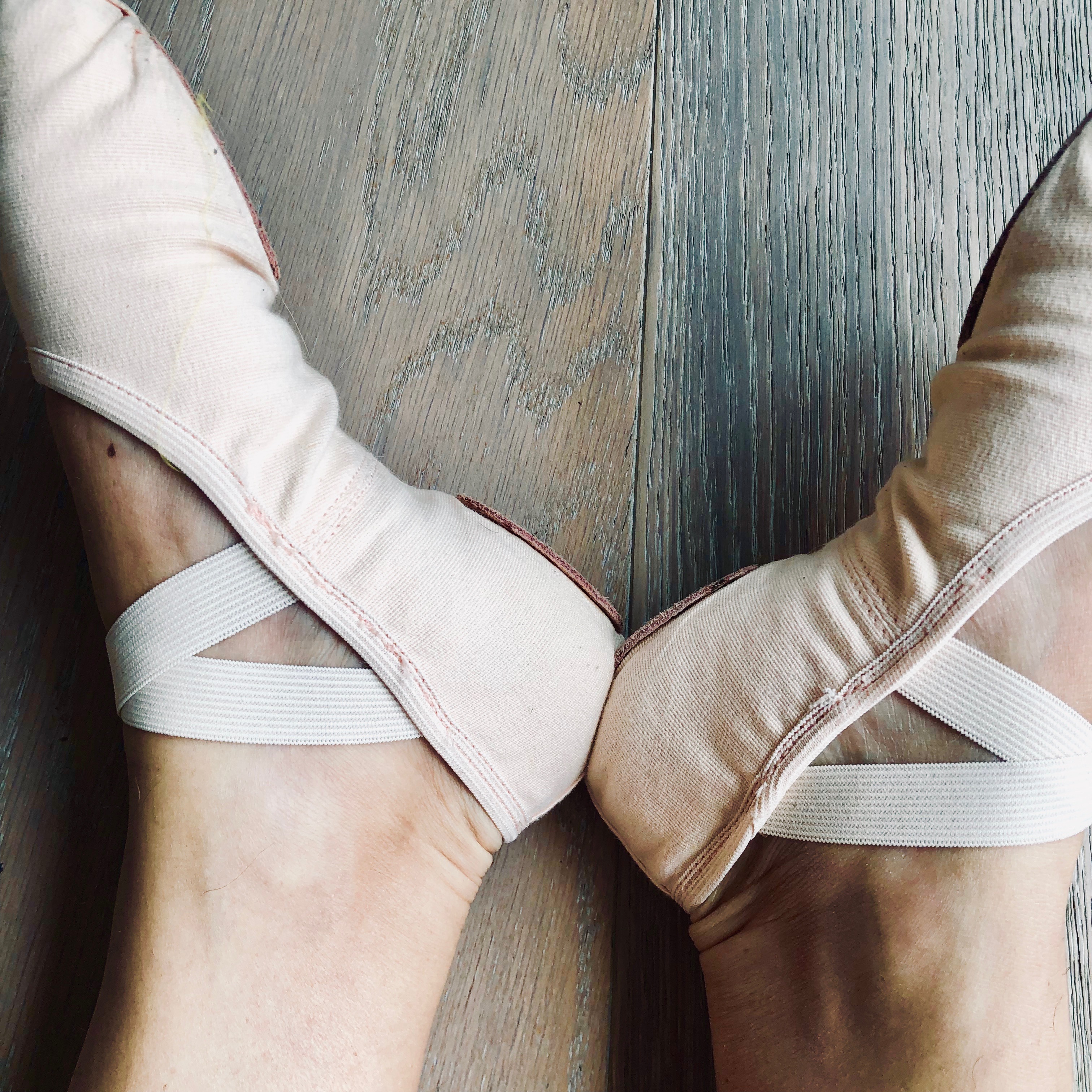 These feet have taken me a lot of places in my half century here on earth. They've earned their spot at the barre.
Not because I'm good at ballet.
Nope.
I have zero training, and truly no natural gift for this art; this sport; this language.
I am (by a very solid margin) the least impressive dancer in my adult beginner ballet class, and the class is called "fundies" (for real), so that tells you what my competition is for being the least-trained. (I am tempted to say I'm "the worst" but I don't like to use that kind of language to describe myself. I'll start to believe that kind of ugliness if I say it or type it.)
This started out as a plan to learn a little bit more about my daughter's Valentine's passion for ballet.
But it has done so much more.
It changes the way I watch a ballet. Or any performer.
Or myself.
It reminded me that back when I was 6, I took a city bus to the YMCA to take an intro to ballet class. I lasted four weeks before mom told me she simply couldn't afford the classes, nor the time away from her studies — she was a single college student and becoming a dance mom wasn't an option.
I hadn't dare dream that it was anyway.
I had half-forgotten this memory.
But know that I do not think that I missed out on becoming the next great ballerina. I'm not kidding when I say I am NOT a natural at this.
In fact, I'm probably the person that makes people in the parking lot peeking through the windows of the studio wonder "what in heck is that lady doing there!?"
That's ok.
As I mentioned, my feet have earned their space at that barre, in my "fundies" class, wearing running shorts and a tank top. (I don't think there is a leotard in my future but never say never.)
A quick and hearty thank you to Tim Lynch and Alex Dickson at Lynch Dance Institute, who train some of the best young dancers out there — young dancers who are accomplishing truly incredible things with their dancing lives. That they care enough to take on me and me feet — well I couldn't be more grateful.
Is there anything you have considered learning, not because you will be good but because it will help you understand the world a little more fully?
If I get a vote, I say: Do it.
Be a beginner.